Grow a base of long-term, satisfied policyholders
By learning more about your customers, engaging them in relevant ways, and providing a high-quality customer experience, your insurance agency is better positioned to grow and retain a base of satisfied customers. By deploying strategic, purposeful communication, you can encourage more customers to activate coverage – then engage with your brand and the other insurance products you offer.
Encourage more renewals
Slow early attrition and prevent client churn by identifying which policyholders are at risk for non-renewal. Then you can engage those clients with messaging that reinforces the many upsides to renewal.
Next best insurance products
Promote new insurance products to individual customers and identify high value clients suitable for a one-on-one conversation with a policy advisor. Automate multi-channel, highly personalised cross-channel messaging designed to help you boost renewals and referrals.
Operate more efficiently
Make smarter decisions about running your business that help you save money and operate more efficiently. Now, you can provide a higher quality experience and market only relevant insurance products to specific prospects more likely to respond based on their profiles.
Since the project has been implemented, the team are delivering an increased level of campaigning across both channel and brand, including doubling the volumes of emails broadcast at 5% of the pre-change costs.
Ageas
Learn and leverage key information about your customer base
The more you understand your clients, the better equipped your agency will be to make informed decisions about what insurance products will be attractive to them. Gathering, classifying, and evaluating customer data allows you to learn how to engage and retain them for longer. Isolating characteristics such as behaviour types will enable you to create unique persona descriptions you can use to create useful segments within your database. You can also harness your data to develop predictive models and apply scores to each customer based on the likelihood they'll have an interest in different types of insurance coverage.
Provide a high-quality experience, tailored to each client
Once you know more about your policyholders, you're situated to deliver engaging welcome journeys designed to encourage prospects and clients to follow through on a desired action – like downloading your app to access policy details. You can implement a triggered, automated program of messages designed to welcome, onboard, and educate your new insurance clients. Apteco also enables you to transform the customer journey with customised messaging campaigns based on your client's specific profiles.
Related products
Apteco software tools to help you gain new insights and deliver successful campaigns in the insurance industry.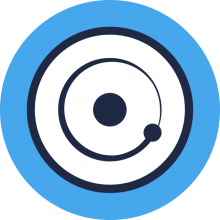 Apteco Orbit™
Seamlessly share critical data with internal stakeholders, giving them the information that's most important to them in a user-friendly format.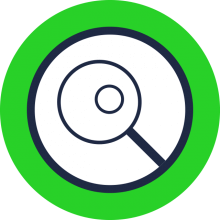 Apteco FastStats®
Transform all your offline and digital data sources into easy-to-understand visuals that give you a total customer view. Analyse even the largest data sets to gain insight and improve campaign effectiveness.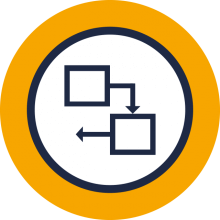 Apteco PeopleStage™
Turn insights into action with the tools to create, manage, and deliver automated, personalised marketing campaigns across your channels.
We play nicely with others
By integrating Apteco software with your existing applications and tools, you can get one version of the truth and operate with greater accuracy and efficiency.