Boost business results by better serving all clients
Identify key trends that make it easier to service the needs of clients – both large and small. Put customers and business partners at the heart of your services, product development, and solutions. Create relevant, personalised, and timely communications whilst maintaining a strong reputation and brand image in the B2B arena. Boost the potential profitability of all your messaging by factoring variables such as geography, product usage, service type, contract type, and other relevant activities.
Understand influencers
Build personas and understand which influencers are involved to truly understand the B2B decision making process. Get to grips with maximising the customer experience of your brand during extended negotiations, often with numerous stakeholders.
Personalise communications
B2B is still all about people talking to people. Use the same data led approach used in the B2C space to create a great customer experience that leads to engaged, brand advocates.
Inform your sales teams
Give sales teams instant access to company insights. Understand customer verticals and locations to identify areas of untapped potential, then distribute fairly across your sales teams.
Through, the use of Market Insight/Apteco FastStats tool combined with the D&B data, Canon has achieved full customer segmentation, it also continues to provide the visibility needed to help shape a 'Customer Centric Approach', which will ultimately drive a better customer experience over the medium term
John Marks, B2B Strategy Manager, Canon
Automate targeted messaging and offers
Set up one campaign that can produce thousands of message variations, perfectly targeted to each individual receiving your communication. Targeted automation enables you to reduce operating costs, free up time for more initiatives, and schedule campaign efforts when you're otherwise busy or away from the office. Automation also enables a business to develop a purposeful, repeatable process for gathering data for analysis.
Service and market to your audiences in more strategic ways
Uncover useful behaviours from patterns hidden within your customer data. Leverage those takeaways to better serve all clients and deploy the right resources when needed. Segment customers based on engagement, behaviour, and value across all their interactions with you. Build profiles on different types of partners and customers so you can target each group with the right kind of offer, at the right time.
Related products
Apteco software tools to help you gain new insights and deliver successful campaigns to improve your sales results.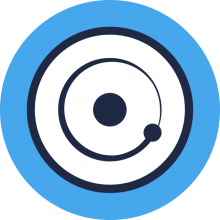 Apteco Orbit™
Seamlessly share critical data with internal stakeholders, giving them the information that's most important to them in a user-friendly format.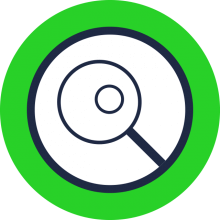 Apteco FastStats®
Transform all your offline and digital data sources into easy-to-understand visuals that give you a total customer view. Analyse even the largest data sets to gain insight and improve campaign effectiveness.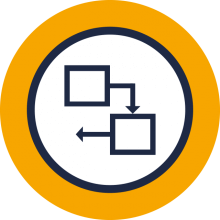 Apteco PeopleStage™
Turn insights into action with the tools to create, manage, and deliver automated, personalised marketing campaigns across your channels.
We play nicely with others
By integrating Apteco software with your existing applications and tools, you can get one version of the truth and operate with greater accuracy and efficiency.