"I want to build personas of different customer groups so that I can tailor campaigns with the right messages and relevant promotions"
"I don't want to put all my customers in one basket."
Why deliver the same experience for different customers?
Irrelevant marketing messages are a sure way of sending customers to your competitors. That's why customer segmentation is so important, allowing you to put the right message in front of each customer at the right time and through the right channel. And with so many ways to segment your audience, there are limitless ways for you to identify distinct personas and deliver targeted campaigns.
Socio-demographic
Carefully curate your campaign to segment customers based on a number of factors, such as age, gender, income, education, and family status. This ensures every segment receives communications relevant to their grouping.
Psychographic
The type of lifestyle a person leads can be a huge influence in ensuring your audience has relevant marketing communications. Analysis of their leisure activities and social or personal characteristics can help you maximise the performance of your campaigns.
Behaviour-based
Buying behaviour is a common segmentation for marketers, especially around the recency, frequency, and monetary value (RFM) of purchases. This allows you to tailor content accordingly and increase loyalty or the likelihood of a transaction.
Through, the use of Market Insight/Apteco FastStats tool combined with the D&B data, Canon has achieved full customer segmentation, it also continues to provide the visibility needed to help shape a 'Customer Centric Approach', which will ultimately drive a better customer experience over the medium term
John Marks, B2B Strategy Manager, Canon
Geomarketing
Geographic location can significantly influence customer preferences, and people living in the same area often demonstrate similar buying behaviours. Geomarketing uses spatial information – such as postcode or latitude/longitude – and links it with actual and potential sales data. This enables marketers to take a fresh perspective on areas in terms of market penetration and purchasing potential.
Cluster analysis
Do you want to segment your customers but don't know how? Cluster analysis looks for patterns in the data, establishes connections and forms homogeneous groups, or 'clusters'. For example, you can use recency/frequency and engagement as a segmentation basis, which will offer a range of clusters based on common connections. This allows you to deliver relevant messages, tailored to each segment and so improve the performance of your campaign.
Related products
Apteco software tools to help you segment your customers.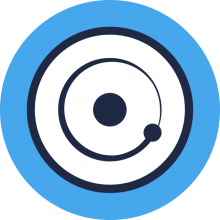 Apteco Orbit™
Seamlessly share critical data with internal stakeholders, giving them the information that's most important to them in a user-friendly format.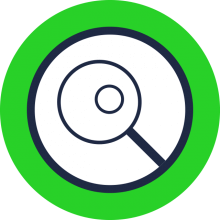 Apteco FastStats®
Transform all your offline and digital data sources into easy-to-understand visuals that give you a total customer view. Analyse even the largest data sets to gain insight and improve campaign effectiveness.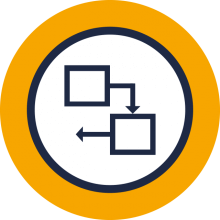 Apteco PeopleStage™
Turn insights into action with the tools to create, manage, and deliver automated, personalised marketing campaigns across your channels.
We play nicely with others
By integrating Apteco software with your existing applications and tools, you can get one version of the truth and operate with greater accuracy and efficiency.
Related content
Access our range of resources relating to the features and benefits of customer segmentation