Grow a base of long-term, happy clients
By learning more about your customers, engaging them in relevant ways, and providing a high-quality customer experience, your financial institution is better positioned to grow and retain a base of satisfied customers. By deploying strategic, purposeful communications, you can encourage more customers to activate their accounts – then engage with your brand and the additional financial products you offer.
Market financial products more effectively
Why launch generic, broad marketing efforts based on guesswork? Tracking customer preferences and attitudes will help you market more effectively. And Apteco allows you to take action based on insights made clear from the data.
Retain high-value customers for longer
Slow early attrition and prevent customer churn. First, you can identify when customers are most likely to move their funds to other institutions. Then you can engage customers with relevant messaging, products, and offers designed to encourage them to stay longer.
Relevant, next best offers
Identify high value customers suitable for a one-on-one conversation with a financial advisor. You can also automate multi-channel, highly personalised cross-channel messages designed to help you recommend the next best financial product for each customer.
Following implementation of the new Welcome Journey, significant improvements have been delivered: 11% increase in the number of activated accounts and 70% increase in the value of assets.
TD Direct Investing
Provide a high-quality experience, tailored to each customer
Once you know more about your customers, you're able to deliver engaging welcome journeys that are designed to encourage new customers to follow through on a desired action – like activating an account, selecting an investment fund, depositing assets, or initiating a trade. You can implement a triggered, automated program of messages designed to welcome, onboard, and educate new customers. Apteco solutions also enable you to transform the customer journey for savers and mortgage customers with customised messaging campaigns based on their specific profiles.
Discover and utilise critical customer information
The more you understand about your customers, the better equipped you are to make informed decisions about what financial products will be attractive to them. Gathering, classifying, and evaluating data on your customers allows you to learn how to engage and retain them as customers for longer. Isolating characteristics such as behaviour types will enable you to create unique persona descriptions you can use to create useful segments within your database. You can also harness your data to develop predictive models and apply scores to each customer in your database based on the likelihood they will take up different financial products.
Related products
Apteco software tools to help you gain new insights and deliver successful campaigns in the financial industry.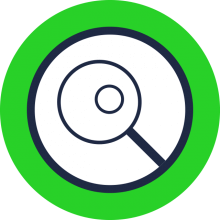 Apteco FastStats®
Transform all your offline and digital data sources into easy-to-understand visuals that give you a total customer view. Analyse even the largest data sets to gain insight and improve campaign effectiveness.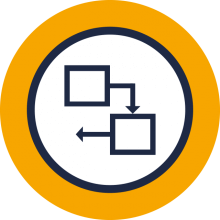 Apteco PeopleStage™
Turn insights into action with the tools to create, manage, and deliver automated, personalised marketing campaigns across your channels.
We play nicely with others
By integrating Apteco software with your existing applications and tools, you can get one version of the truth and operate with greater accuracy and efficiency.