Attract and retain more satisfied customers
By learning more about your customers, engaging them in relevant ways, and providing a high-quality customer experience, your utility or service business is better positioned to grow and retain a base of satisfied customers. By deploying strategic, purposeful communication, you can encourage more customers to sign on with you – then engage with your brand and other services you might offer.
Encourage upgrades and renewals
Some utilities find it difficult to retain customers over the long-term – let alone find success persuading them to upgrade to a better level of service. But with Apteco you can leverage data-based insights to prevent customer churn and showcase upgrade options they'll be more receptive to.
Spot customers 'at risk'
Harness your existing customer base to cross-sell your gas, electricity, broadband and other support services. Prevent churn by recognising the warning signs of unhappy customers that are about to switch, by targeting them at just the right moment.
Next best products or services
Identify high value customers suitable for a one-on-one conversation with a service advisor. Promote new products and services at the most effective times, and automate multi-channel, personalised, cross-channel messaging designed to help you boost referrals.
Thanks to the SCV database and FastStats® system we can target every communication using the most appropriate – and cost effective – channel mix, optimised for each individual customer. Each communication can be targeted with pinpoint accuracy – and aimed precisely at when each customer's car is likely to need attention.
Morgan Jamison, Head of Retail Marketing, ProTyre
Provide a high-quality experience, tailored to each customer
Once you know more about your customers, you're better positioned to deliver engaging welcome journeys designed to encourage customers to follow through on a desired action – like upgrading or renewing their service. You can implement a triggered, automated program of messages designed to welcome, onboard, and educate your new customers. Apteco solutions also enable you to transform the customer journey with customised messaging campaigns based on specific profiles created within your database.
Market your services more effectively
Just because you provide service as a utility doesn't mean you must launch generic marketing efforts based on guesswork. Tracking the preferences and attitudes of both past and current customers will help you more effectively market to prospective ones. And Apteco solutions enable you to take action based on insights made clear from the data. Armed with these valuable takeaways, you can launch more personalised, automated, and multi-channel campaigns that drive better engagement with your prospects.
Related products
Apteco software tools to help you gain new insights and deliver successful campaigns in the utilities sector.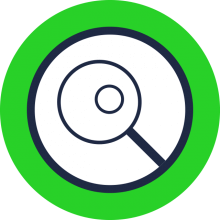 Apteco FastStats®
Transform all your offline and digital data sources into easy-to-understand visuals that give you a total customer view. Analyse even the largest data sets to gain insight and improve campaign effectiveness.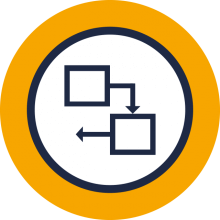 Apteco PeopleStage™
Turn insights into action with the tools to create, manage, and deliver automated, personalised marketing campaigns across your channels.
We play nicely with others
By integrating Apteco software with your existing applications and tools, you can get one version of the truth and operate with greater accuracy and efficiency.