"I want to bring all my customer data together into a marketing platform and create smarter campaigns using my existing channel touchpoints"
"I don't want to run campaigns with only a partial view of my customer data."
All your data in one useful place
The Apteco marketing software and your chosen Apteco approved partner work together to create your customer data platform (CDP) by gathering all your customer information in one convenient place. Creating an Apteco CDP makes it easy to take full advantage of your data and put your insight to practical use. Your Apteco CDP delivers value by integrating with other systems, informing your view of the customer and your marketing decisions.
Interaction with delivery platforms
Also known as engagement platforms, your delivery platforms include your CRM, social media management platform, and apps. Your Apteco CDP has robust integrations already in place with multiple delivery and engagement platforms, opening the door to marketing automation and improved engagement results.
Always-on customer profile
An Apteco CDP stores the data permanently, allowing you to build a deeper profile of each customer and target them in a more personalised manner for longer. Track customers as they move between segments you've defined to trigger marketing communications at exactly the right moment.
Marketer focused
Apteco CDPs are designed and built to help marketers achieve their biggest objectives. Unlike traditional warehouses, which are built and run by IT teams, an Apteco CDP allows marketers to easily access customer data and apply it to their marketing campaigns.
Packaged software
Your Apteco CDP is packaged software from leading vendors designed specifically for marketers with usability in mind. No more struggling with custom software, you benefit from industry leading support and resources.
Unified persistence
Easily recognise variants of a customer's identity across multiple systems and touchpoints. Maximise your understanding of every customer and track customer profiles as they change over time.
API connectivity
The Apteco CDP connects to your other systems using Application Programming Interfaces (APIs) for easy integration to your apps. A powerful, built-in API allows other systems to access your Apteco CDP in real time as a source of unified customer data and insight.


Through, the use of Market Insight/Apteco FastStats tool combined with the D&B data, Canon has achieved full customer segmentation, it also continues to provide the visibility needed to help shape a 'Customer Centric Approach', which will ultimately drive a better customer experience over the medium term
John Marks, B2B Strategy Manager, Canon
Say goodbye to data silos
Unify all your customer data from a wide range of sources and channels. An Apteco CDP helps you make sense of raw, multi-channel data and turn it into a source of competitive advantage. And by gathering data from a variety of places – transactional, website, behavioural, mobile etc – you can generate a powerful understanding of each prospect and customer.
More than just a database
Your Apteco CDP isn't just a data library to collate a huge array of information. Additional features are built-in to help marketers put that data to good use. From data analytics and BI to data cleansing, your Apteco CDP gives you the tools to be proactive. Use your combined data to create marketing campaigns that deliver even greater value.
Related products
Apteco software tools to help you getting a complete view of your customer data.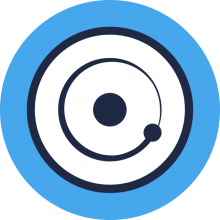 Apteco Orbit™
Seamlessly share critical data with internal stakeholders, giving them the information that's most important to them in a user-friendly format.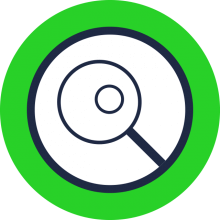 Apteco FastStats®
Transform all your offline and digital data sources into easy-to-understand visuals that give you a total customer view. Analyse even the largest data sets to gain insight and improve campaign effectiveness.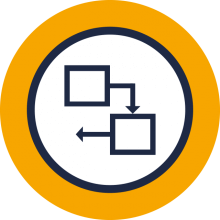 Apteco PeopleStage™
Turn insights into action with the tools to create, manage, and deliver automated, personalised marketing campaigns across your channels.
We play nicely with others
By integrating Apteco software with your existing applications and tools, you can get one version of the truth and operate with greater accuracy and efficiency.
Related content
Access our range of resources relating to the features and benefits of a customer data platform (CDP)