Sell more tickets, faster
Competition for a fan's leisure time is fierce. Learning more about your fan base allows you to make more informed decisions about how you message and market to them. Whether you want to sell tickets to one event, gain commitments for season ticket packages, or reactivate a base of lapsed game players, Apteco can help.
Segment fans and players
How do you know which fans are the best fit for each event? Review attitudes, behaviours, transactions, and other previous ticket buyer data to score every customer in your database with likelihood-to-buy information.
Boost response rates
Older, fatigued email lists are less effective, and you need to remain GDPR compliant. Find ways to reach out to active and inactive fans or players through channels other than email.
Attract more fans to more events
Use relevant factors such as proximity to the stadium, tenure, ticket class, seat position, and purchase date to evaluate churn and drive improved ticket sales.
Predicting fan retention with Apteco software was incredibly useful. We knew exactly which fans were at low risk of lapsing meaning vital marketing activities were not used needlessly.
Kyle Cockett, Insight Manager, Everton
Launch more targeted, personalised marketing campaigns
For an event to sell well, sometimes all that's needed is an announcement that the season or tour is going on sale. But there are many other instances where persuading fans to sign on for another season or to commit to a particular date in advance isn't quite as easy. By learning more about your customers and strategically marketing to them, you're better positioned for success. The right insights from your data will enable you to send more relevant, timely, and personalised messages and offers to the right people at the right time. With Apteco, you also have the ability to incorporate social media offerings such as Facebook Custom Audience for reactivation targeting and messaging.
Deliver increased ROI
Achieving a good ROI by selling tickets for events isn't always guaranteed. That's why it makes sense to find the most efficient ways to run your business. Apteco enables you to deliver smarter marketing campaigns with targeted messaging designed to increase the chance of a response from your customers. But these tools also help you reduce costs by automating processes that would otherwise be handled manually. That frees up time for staff to evaluate results and plan more strategic campaigns.
Related products
Apteco software tools to help you gain new insights and deliver successful campaigns to improve your sales results.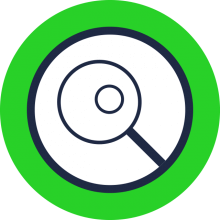 Apteco FastStats®
Transform all your offline and digital data sources into easy-to-understand visuals that give you a total customer view. Analyse even the largest data sets to gain insight and improve campaign effectiveness.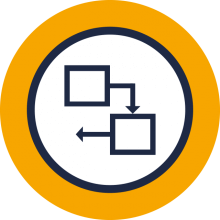 Apteco PeopleStage™
Turn insights into action with the tools to create, manage, and deliver automated, personalised marketing campaigns across your channels.
We play nicely with others
By integrating Apteco software with your existing applications and tools, you can get one version of the truth and operate with greater accuracy and efficiency.