Keep your viewers, listeners, and subscribers engaged
When you learn more about your audience and engage them in relevant ways, your media or publishing brand is better positioned to improve audience loyalty, boost viewing or listening hours, and grow a satisfied following. By deploying strategic, purposeful communications, you can encourage more viewers, listeners, and subscribers to engage with your content and brand.
Retain audiences for longer
With the help of Apteco you can deliver high quality, relevant content and programming based on your audience's preferences. Evolve your programs and publications based on audience actions, attitudes, and responses.
Operate more efficiently
You can automate database management to keep it more up to date with recent customer data. And you can automate marketing campaign efforts in order to free up time for staff to plan future programming and campaigns.
Run smarter marketing campaigns
Apteco allows you to tailor offers to each customer so they complement other media they may have recently consumed. You can also apply A/B testing to measure and iterate your campaign tactics.
Apteco marketing software enabled RTL interactive to create very complex selections, which were used for example, to tailor the email content to the customer's favourite formats so that, every customer could view the trailer in their favourite format.
RTL Interactive
Leverage critical information about your customer base
.Apteco helps you visualise valuable viewer, listener, and subscriber data from among different channels, such as web and mobile. From there, you can harness that data to discover what criteria are most important for listeners or subscribers in making decisions about offers. Then you can score activities and behaviours based on engagement level and develop listener profiles to further enhance your audience insights. Apteco tools also allow you to merge data from customer profiles, subscriptions, and other usage behaviour into your existing database, and segment those records into groups based on useful attributes – like whether you're an active subscriber or not.
Market programs and publications more effectively
Apteco enables you to launch automated marketing efforts, personalised to the preferences of each audience member. You can test numerous offers and messages in order to refine and improve overall marketing results. And you can re-target non-responders – with key learnings from the first effort applied – to enhance their effectiveness. This will also help you predict customers' likely responses to various offers, improve response rates, boost declining subscription sales, and optimise efforts to up-sell and cross-sell. If your email lists have become fatigued you can try other channels, such as sending personalised messages via push notifications for those who've downloaded your app.
Related products
Apteco software tools to help you gain new insights and deliver successful campaigns to improve customer retention and sales results.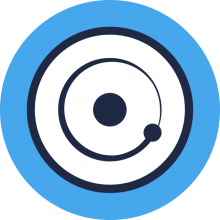 Apteco Orbit™
Seamlessly share critical data with internal stakeholders, giving them the information that's most important to them in a user-friendly format.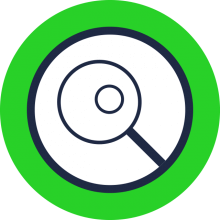 Apteco FastStats®
Transform all your offline and digital data sources into easy-to-understand visuals that give you a total customer view. Analyse even the largest data sets to gain insight and improve campaign effectiveness.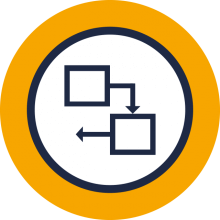 Apteco PeopleStage™
Turn insights into action with the tools to create, manage, and deliver automated, personalised marketing campaigns across your channels.
We play nicely with others
By integrating Apteco software with your existing applications and tools, you can get one version of the truth and operate with greater accuracy and efficiency.