Encourage more bookings with higher average price points
Travel is an increasingly competitive industry – so how do you stand out and secure more bookings? Learning more about your current customers will enable you to make more informed decisions about how you message and market to them. With Apteco you can drive more ticket sales, maximise value for customers, and foster brand loyalty in an increasingly competitive market.
Learn what motivates travellers
Harness the power of your data to build a more customer-focused strategy and improve your travel business. For example, behavioural data can help you develop a strategy based around different customer segments and phases of the booking cycle.
Operate more profitably
Apteco solutions help you drive travel ticket sales and holiday bookings via multiple digital and offline channels – and increase revenue from up-sell and cross-sell efforts. You can also set up pre-booking, active-booking, post travel, and reactivation campaigns with ease.
Boost operational agility
Speed and flexibility are needed to secure bookings. Apteco enables you to build automated, trigger-based campaigns and then re-use those building blocks across multiple campaigns to save precious time.
The Customer Journey activity is seeing open rates of over 50%, with some campaigns actually achieving an open rate of 70%. This has clearly demonstrated that the more relevant the customer communication, the greater engagement achieved.
P&O Ferries
Marketing campaigns that create actionable data
right person and at the right time. So why not create a central hub for your multi-channel marketing activity where it can be controlled, measured, and reported on? Apteco solutions are designed to help you leverage insights from your data to create offers that customers are more likely to respond to. Your business will be able to improve email open rates, boost messaging engagement, and secure more bookings.
Automate processes for increased efficiency
When you run a business, any action that can be automated will help cut down on time and costs. So why not implement a holistic marketing program engineered to automatically tailor messaging and offers to individual customers? You can have hundreds of different strategic, creative email offer combinations sent to millions of commuters, passengers, tourists, and prospective holiday travellers when they're most receptive.
Related products
Apteco software tools to help you gain new insights and deliver successful campaigns in the travel industry.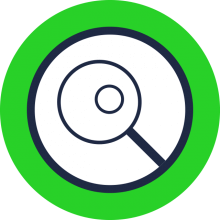 Apteco FastStats®
Transform all your offline and digital data sources into easy-to-understand visuals that give you a total customer view. Analyse even the largest data sets to gain insight and improve campaign effectiveness.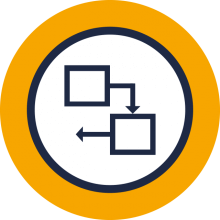 Apteco PeopleStage™
Turn insights into action with the tools to create, manage, and deliver automated, personalised marketing campaigns across your channels.
We play nicely with others
By integrating Apteco software with your existing applications and tools, you can get one version of the truth and operate with greater accuracy and efficiency.