"I want my customers to receive consistent messages no matter what channel or touchpoint they choose to use"
"I need to move away from single channel, single step campaigns."
One message, multiple channels
Four out of 10 marketers cited omni-channel marketing as a key initiative in our annual Data Trends report. Yet only 15% say they've achieved this in their campaigns. Customer journeys are rarely identical, which makes understanding each unique customer and communicating with them through the right channel at the right time absolutely critical. What's more, each communication needs to be relevant, personalised, and consistent.
Relevant channels
We know email works well, and print is far from dead, but which channels have you tried? And which work best to deliver your main objectives? From social media to push notifications, use the appropriate channels to map customer journeys.
Omni- (not multi) channel
While omni-channel remains elusive, 75% of marketers say multi-channel campaigns dominate their strategy. In reality this means that different channels are used independently of each other. Learn how to use consistency across channels to support an omni-channel approach.
Be where your customers are
Modern marketing is about being smart, being creative – and being present. It sounds exhausting, but with the right planning and tools the hard work is done for you, ensuring you can communicate with your customers in exactly the right way at the right time.
Apteco software provides our clients with a direct access to a robust marketing platform. It really helps us to optimise our clients' activity and get the right message to the right person at the right time​​​​​​​.
Daniel Guest, director, R-cubed
Attribution modelling
Calculating the impact of marketing efforts can be complicated. Looking at the final step before purchase may overlook previous touchpoints, while focusing on the initiative that first attracted interest may negate more effective messages later in the funnel. Depending on the objective of your campaign there are a range of evaluation models to help you measure the success of your entire marketing campaigns.
Campaign management
In today's complex marketing environment it's crucial to design individual campaign routes over several stages and across several channels. This allows you to decide who receives what content and through which channel – ensuring each customer gets a personalised experience at all times.
Related products
Apteco software tools to help you deliver successful omni-channel campaigns.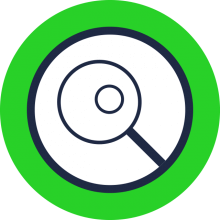 Apteco FastStats®
Transform all your offline and digital data sources into easy-to-understand visuals that give you a total customer view. Analyse even the largest data sets to gain insight and improve campaign effectiveness.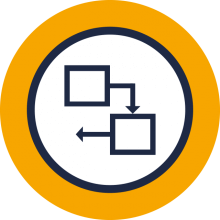 Apteco PeopleStage™
Turn insights into action with the tools to create, manage, and deliver automated, personalised marketing campaigns across your channels.
We play nicely with others
By integrating Apteco software with your existing applications and tools, you can get one version of the truth and operate with greater accuracy and efficiency.