Drive up your sales figures
No matter what aspect of automotive your business focuses on, it's likely that you collect a wealth of data on customer transactions each day. Why not harness the power of this rich data to better coordinate efforts for new sales, re-sales, servicing, and finance packages? Apteco enables you to leverage data in order to maximise customer value, ROI, and business performance.
Optimise the customer experience
Being customer-centric and data-focused enables you to deliver a high-quality customer experience both online and in your dealerships. Monitor and evaluate specific online and transactional activity and identify ways to optimise the experience for each customer. It will change the way you message and market to your customers – for the better.
Strengthen the customer journey
Evaluate data from your website or dealership to understand the effectiveness of each customer journey touchpoint. For example, leverage car configurator visitor data or transaction history data to build better intelligence on recency/frequency/value (RFV), which in turn can help you optimise your next campaign.
Run smarter marketing campaigns
Insights from your data helps you understand how, when, and why your prospects want to be marketed to – such when then want a test drive or need new tyres. This intelligence enables you to create dynamic, multi-channel campaigns with sophisticated targeting that reaches prospects when they're most receptive to personalised messaging.
Thanks to the SCV database and FastStats® system we can target every communication using the most appropriate – and cost effective – channel mix, optimised for each individual customer. Each communication can be targeted with pinpoint accuracy – and aimed precisely at when each customer's car is likely to need attention.
Morgan Jamison, Head of Retail Marketing, ProTyre
Gain a single view of the customer
Start gaining a clear understanding of your prospective customers by developing a single repository of accurate, up-to-date, high quality customer information. A single view of the customer will enable authorised team members to access a range of useful information within each customer record, including prior ownership details, warranty claims, brochure requests, and outbound marketing history. A comprehensive database like this will allow you to track marketing activity across all channels – whether that's online, from direct marketing, or footfall in your dealership. The bottom line is you can discover what motivates an automotive customer to buy – and leverage behavioural data to serve up an offer he or she will be inclined to respond to.
Automate targeted marketing efforts
Once you've successfully segmented your data and used it to more strategically target qualified prospects, you can further cut costs and improve results through automation. With Apteco, you can send thousands of targeted communications per day to various customer profiles across several different channels – such as email, social, and SMS push messaging. Once you've implemented processes such as MOT and service reminders to be automated, it frees up your staff to focus on more strategic initiatives.
Related products
Apteco software tools to help you gain new insights and deliver successful campaigns in the automotive industry.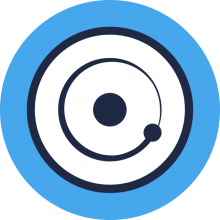 Apteco Orbit™
Seamlessly share critical data with internal stakeholders, giving them the information that's most important to them in a user-friendly format.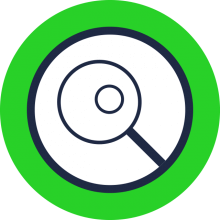 Apteco FastStats®
Transform all your offline and digital data sources into easy-to-understand visuals that give you a total customer view. Analyse even the largest data sets to gain insight and improve campaign effectiveness.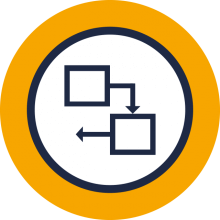 Apteco PeopleStage™
Turn insights into action with the tools to create, manage, and deliver automated, personalised marketing campaigns across your channels.
We play nicely with others
By integrating Apteco software with your existing applications and tools, you can get one version of the truth and operate with greater accuracy and efficiency.