Transform campaign performance
Identify key trends that make it easier to meet financial targets. Put supporters at the heart of your fundraising activities. Create relevant, personalised, and timely communications whilst maintaining a strong reputation and brand image in the competitive charity sector. Boost the ROI of each campaign by factoring variables such as geography, engagement, and behaviour.
Segment your audience
Identify positive and negative giving behaviours from patterns hidden within the data. Build profiles on different types of supporters so you can target each group with the right kind of appeal at the right time. Segment supporters based on engagement, behaviour, and value across all their interactions with you.
Increase the lifetime value of each supporter
Leverage strategic surveys to measure preferences, demographics, and engagement. Prevent over-marketing to your best supporters by applying controls to all campaigns. Better align products and experiences with supporters more likely to respond to them.
Ensure compliance
Looking to build a compliant, supporter-centric business model? Comply with GDPR rules by easily excluding those who have not consented to particular channels or communication types. Ensure opt-outs are excluded from all campaigns.
Apteco marketing software is the integral engine which is at the centre of all the actionable strategic insights, and now plays a vital role in shaping the global fundraising strategy for all these major NGOs with a combined annual individual giving income in excess of $3.1 billion US Dollars per annum.
IFL Forum
Automate targeted appeals
Set up one campaign that can produce thousands of message variations, perfectly targeted to each individual receiving an email. Targeted automation enables you to reduce operating costs, free up time for more initiatives, and schedule campaign efforts when you are otherwise busy or away from the office – the ideal solution for non-profits who operate with limited resources.
Better understand your supporters
Gather clear, accurate campaign and audience data on an ongoing basis. Break key information out of disparate silos and centralise it so it's shared with all relevant departments. Measure and score supporter engagement across all touchpoints – such as website interactions, email open rates, event attendance, and volunteer levels – to improve the effectiveness of your campaigns.
Related products
Apteco software tools to help you gain new insights and deliver successful campaigns within the charity sector.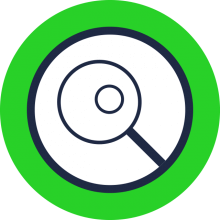 Apteco FastStats®
Transform all your offline and digital data sources into easy-to-understand visuals that give you a total customer view. Analyse even the largest data sets to gain insight and improve campaign effectiveness.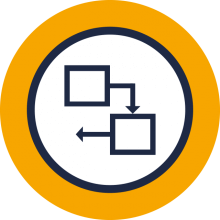 Apteco PeopleStage™
Turn insights into action with the tools to create, manage, and deliver automated, personalised marketing campaigns across your channels.
We play nicely with others
By integrating Apteco software with your existing applications and tools, you can get one version of the truth and operate with greater accuracy and efficiency.