Boost overall sales results
It's likely that your business already collects a wealth of data on customer transactions each day. Why not harness the power of that rich transactional data to drive more repeat visits and increase sales? For example, data collected from loyalty or reward program customers can be used to incentivise further purchases through targeted promotions.
A single view of the customer
Develop a better understanding of your customers based on activity across all channels, and track their value over time. With Apteco you can identify and segment key behavioural groups. Further insights from your data can help you learn what motivates a customer to buy – and then serve up a best next offer to increase the likelihood of a purchase.
Optimise the customer experience
Improve the customer experience you offer by tailoring it to each individual's preferences. With Apteco you can monitor and evaluate specific online and transactional activity to identify regular behaviour patterns. Based on insights from that data, you can deliver an optimised experience for each customer.
Run smarter marketing campaigns
Apteco allows you to tailor offers to each customer so they complement other items they may have recently purchased. You can also apply A/B testing to measure and iterate your campaign tactics. And that's just the start of what you can do based on insights from your data.
Results far exceeded expectations in the first 6 months alone. 60% reduction in marketing costs to these buyers, 10% saving in the Lands' End's UK total catalogue budget and increased contribution of 23% from these online customers.
Lands' End
Operate more efficiently
Utilising mail and shipping services to run your business doesn't automatically make it easy to achieve a good ROI. It still makes sense to optimise processes wherever possible. For instance, Apteco enables you to reduce catalogue budget costs by targeting those more likely to respond. You can also streamline your costs by determining which prospects are mailed the full printed catalogue versus a shorter one showcasing the highlights. Lastly, your mail order business can boost efficiency and conserve materials by combining items from two different areas of the company into one mail package.
Strengthen the customer journey
Evaluate data on how customers use your catalogues and website to better understand the effectiveness of each touchpoint across the customer journey. For example, you can leverage online shopping cart behaviours and transaction data to build better intelligence on recency/frequency/value (RFV), which will in turn help you optimise your next campaign.
Related products
Apteco software tools to help you gain new insights and deliver successful campaigns to improve your sales results.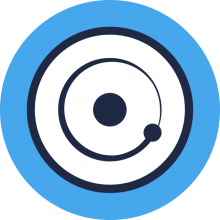 Apteco Orbit™
Seamlessly share critical data with internal stakeholders, giving them the information that's most important to them in a user-friendly format.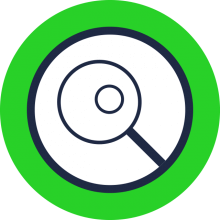 Apteco FastStats®
Transform all your offline and digital data sources into easy-to-understand visuals that give you a total customer view. Analyse even the largest data sets to gain insight and improve campaign effectiveness.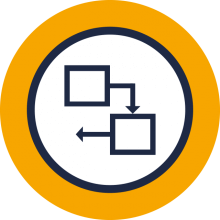 Apteco PeopleStage™
Turn insights into action with the tools to create, manage, and deliver automated, personalised marketing campaigns across your channels.
We play nicely with others
By integrating Apteco software with your existing applications and tools, you can get one version of the truth and operate with greater accuracy and efficiency.