"I want my customers to get the most relevant communications based on where they are in their journey"
"I don't want my customers to receive untimely, irrelevant communications."
The priority for marketers
The customer journey is the most important factor for almost 80% of marketers according to our annual Data Trends report. It shows that customer-centricity remains key to marketing success. But in order to deliver relevant, timely marketing campaigns, marketers needs to have the tools to identify where each customer sits in their journey – and the ability to activate and engage quickly.
Churn Prevention
It's more expensive to acquire new customers than retain existing ones, so churn prevention is key. Analysis of multiple variables can predict churn probability, allowing you to take appropriate measures to win back the customer.


Touchpoint journey
Customers interact with brands in many ways through many channels. By timestamping each interaction you can identify the customer journey for each customer and focus on the touchpoints that are most valuable.


Closing the deal
Recognising behaviours that indicate a purchase is imminent can help you convince customers to complete that purchase. The right message at the right time can make the difference, with subsequent messages thanking them for their continued loyalty.


Predicting fan retention with Apteco software was incredibly useful. We knew exactly which fans were at low risk of lapsing meaning vital marketing activities were not used needlessly.
Kyle Cockett, Insight Manager, Everton
Segment migrations
Customers often drift from one segment to another, with a huge number of possible catalysts for this migration.
Segment migrations give important clues to the optimisation potential in your communications, offering indications for the most relevant marketing campaign – such as win back, churn prevention or incentives.
Monitoring migrations
It's also crucial to look at migration trends across large numbers of customers. Does this indicate changes in market conditions, increased competition, or seasonal buying behaviour? Monitoring migrations allows you to analyse large scale changes, see how long customers spend in different segments, and ensure that you understand the customer journey at all times.
Related products
Apteco software tools to help you to effectively analyse your customer journeys.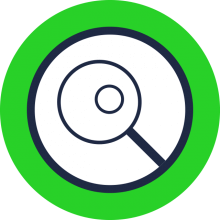 Apteco FastStats®
Transform all your offline and digital data sources into easy-to-understand visuals that give you a total customer view. Analyse even the largest data sets to gain insight and improve campaign effectiveness.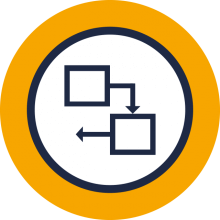 Apteco PeopleStage™
Turn insights into action with the tools to create, manage, and deliver automated, personalised marketing campaigns across your channels.
We play nicely with others
By integrating Apteco software with your existing applications and tools, you can get one version of the truth and operate with greater accuracy and efficiency.