Introduction to customer insight marketing
9 min read
Practical advice and real-life examples that demonstrate the huge value of customer insight marketing.
The world's best marketers strive to create one-to-one relationships with their customers. This is because if you can properly understand the needs, wants, and desires of your customers, you can create ever-improving experiences that draw them back to your business time and time again.
The best way to build these one-to-one relationships is through customer insight marketing. Here, we'll cover what customer insight marketing is, what the process involves, and how you can get started.
What is customer insight marketing?
Customer insight refers to having a deep understanding of your customers. This includes their behaviours, the way they shop with your business, their preferences, and their needs.
Due to this, customer insights help businesses gain a deeper understanding of how customers think and act and personalise interactions accordingly. Plus, the process can also help you answer important questions, such as:
Why are sales figures up or down for a particular product?
How likely am I to succeed when targeting a new target audience?
How is my brand perceived by my audience?
What can I do to increase conversion rates?
Do my customers encounter difficulties during the customer journey?
Customer insights can be collected from a variety of sources, including customer service data, product and service reviews, market research, purchase history, and customer sentiment.
The data you require can be gathered from all sorts of channels, including transaction data, your CRM, your social media channels, or your newsletters. Once gathered, the data is consolidated in a large database known as a customer data platform (CDP). Then, an appropriate software solution is used to analyse the data in detail.
Why is it important?
The Next in Personalization 2021 Report from Mckinsey & Company, reveals that companies who excel at demonstrating customer intimacy generate faster rates of revenue growth than their peers. Plus, by generating customer insights, you can expand your product/service offerings, develop new personalised marketing strategies, and create detailed customer personas and customer journey maps.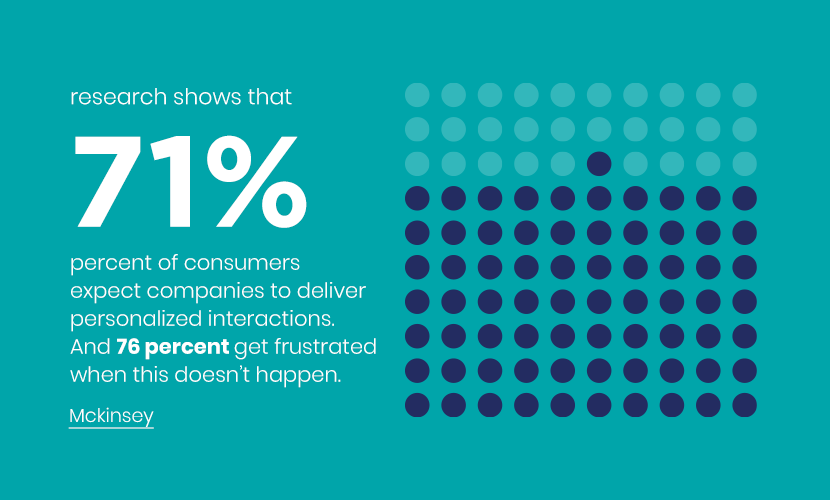 Keeping all this in mind, it's fairly easy to argue that customer analytics is crucial for success. So, let's take a look at the importance of customer insight marketing in greater detail by analysing the key benefits it provides.
Personalise your campaigns and improve communications
The main benefit of customer insight marketing is that it helps you personalise your marketing campaigns. By offering your customers targeted and personalised communications, you can develop a better and clearer message that will help you attract and retain more customers.
Plus, by communicating with your customers in this way, you can gain a more detailed understanding of why people buy certain products over others and what's driving those preferences. As an added bonus, all of this information can help you refine your personas and determine the best way to speak to your different audience segments.
Improve the customer journey
By generating insights about your customers, you can map your customer journey and identify gaps or weak points. Exercises like this allow you to greatly improve the customer experience and guide prospects through the conversion funnel more easily.
Get ahead of the competition
Consumer insights can also help you analyse your competition. By learning more about how your customers are talking about your products and services, you can discover more about their needs and the way your product can be improved to meet these needs.
At a higher level, you can also effectively leverage customer insight marketing techniques to gain an advantage over your competition. This is because your personalised strategies can help make your loyal customers less likely to shop elsewhere (even if the competitor has an aggressive pricing or marketing strategy). By combining a clever campaign idea with your new knowledge of buying patterns, trends, and opportunities, you can create an almost endless number of campaigns that both maximise customer loyalty and increase spend.
Further benefits of insight marketing
Although these are the main benefits of customer insight marketing, there are plenty of other upsides you can also unlock. For example, when using insight marketing effectively, you can:
Reduce churn: By better understanding future predicted revenues and identifying areas where the customer journey can be improved, you can decrease customer churn.  
Maximise customer lifetime value (LTV): By leveraging customer insights, you can optimise your communications and marketing strategies. This will help you maximise the lifetime value of each customer.  
Better plan inventory levels: Through an analysis of your sales data, you can accurately forecast the amount of inventory you might need. This way, you're less likely to have excess product that you need to mark down later in the year.
Target your promotions towards customers who are most likely to buy: By analysing the buying history of your customers, you can send specific promotions to the customers who are most likely to utilise them.
Expand into new markets or leave underperforming markets: More accurate customer and sales data will impact many areas of your operations. With the insights you have, you can determine what new markets to enter and what areas are not delivering enough return on investment.
Customer insight marketing examples
Due to the many benefits provided by customer insight marketing, it's now practised by some of the world's biggest brands.
In fact, one of the most famous marketing campaigns in the world came about after Nike adopted customer insight and social listening tactics. Prior to the 1980s, the company had mainly targeted high-level athletes and people who exercised regularly. However, after the company and their agency partners conducted a period of insight marketing, they realised that the majority of the company's customers were actually everyday people who felt like exercise was a chore and often looked for reasons to procrastinate from visiting the gym or going for a run.
Due to this, the company launched its 'Just Do It' campaign in 1988. The campaign was so effective that the tagline has been in use by the company ever since.
Of course, since the 1980s, more brands have adopted customer insight marketing. For example, clothes retailer Very now uses personalised messaging based on sign-in information and seasonal weather data to make a more intimate connection with the site visitor. In doing so, it uses the customer's name and provides them with recommendations based on the weather forecast. 
Similarly, Spotify has created billboard campaigns that use customer data to create unique stories that highlight how personal listening to music can be. In a slightly different tactic, Netflix uses an advanced algorithm to recommend new content to viewers based on their past viewing behaviour.
But, regardless of whether we use algorithms like Netflix, internal data like Spotify, or a mixture of internal and external data like Very, leveraging customer insights is proven to help improve our understanding of our audiences.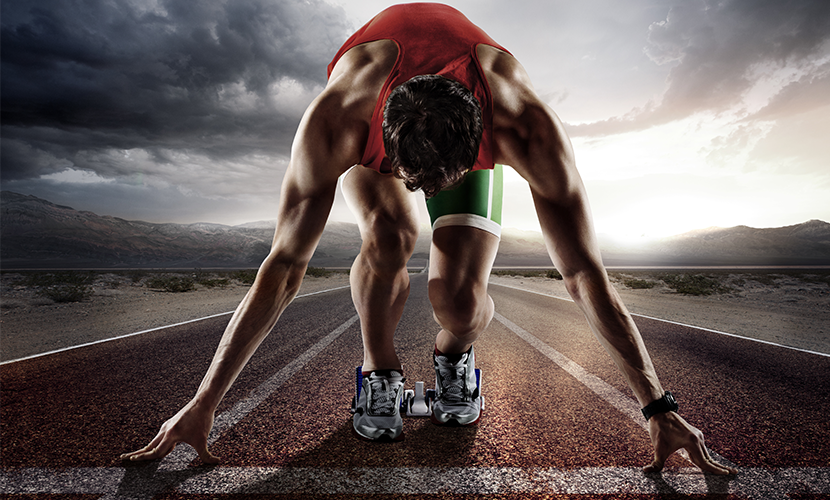 How can you get started?
Customer insight marketing is a process that involves several key steps. Although it's a highly-effective marketing tool, it's a process that cannot be rushed. When planned thoroughly and executed precisely, insight marketing can provide you with powerful knowledge and insights. However, if you fail to plan the process correctly and do not interpret the data properly, you may make false assumptions that impact your ROI.
To get started with the process, you first need to establish what you want to learn. Before conducting any research, you need to work out exactly what you want to learn about your customers and how you plan to get your data. By establishing clear goals for the process, you'll find it much easier to stay on track. This is especially important if you have vast quantities of data to mine.
Following this, you need to identify the resources you have at your disposal. After all, to achieve your goals, you'll need to make sure that you have enough time and employees dedicated to getting and using your consumer insights. At this stage of the process, make sure that you ask yourself the following key questions:
How will you obtain customer data?
Who is responsible for collecting the customer data?
How will the data be cleansed?
Who will analyse the data?
Once you've decided on your resources, you then need to work out exactly how you're going to collect your customer data. Again, this will be led by the resources you have available and the goals you're looking to achieve. So, decide whether you're:
Only looking at a specific audience
Only looking at existing customers
Using a survey or a focus group
Using an insight marketing tool to help you analyse greater quantities of data
Finally, you need to determine exactly how you're going to use the data. By working this out before you start the process, you can make sure that your efforts are not going to waste. So, start to think about how you will use the data you have, including what departments, processes, strategies, and initiatives might be affected by the process and how they might utilise the information in the future.
At this point, you're ready to get started. However, as you've probably noticed, although it's a highly rewarding process, insight marketing can be complicated to plan and deliver. As a result, it's best to use a dedicated system to manage everything and to make sure that you're properly leveraging the effectiveness of insight marketing tools.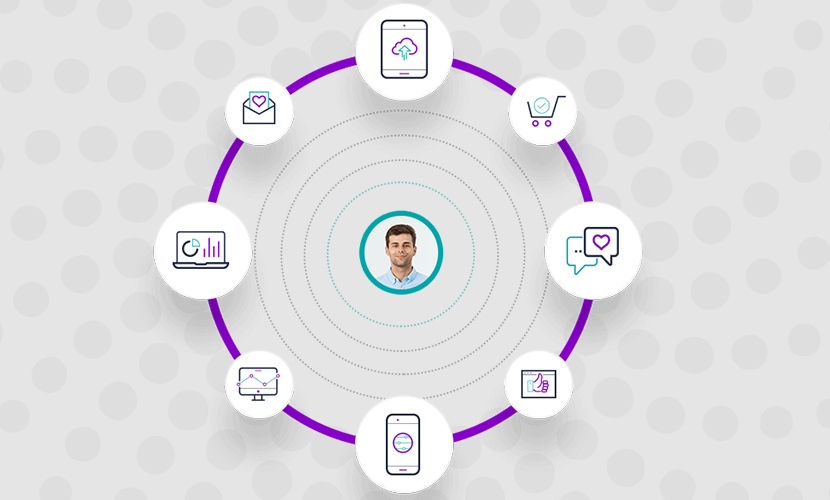 Using insight marketing tools
In order to truly understand your customer insights and deploy them correctly, you need to have the right tools at your disposal. After all, analysing your customer data to find patterns requires leveraging advanced technologies (such as customer modelling, predictive analytics, machine learning, and artificial intelligence) to anticipate the next steps of your customers, as well as their wants and their needs.
Due to this, you first need to put all of your customer data into one place, such as an Apteco CDP. By taking this step, you can take full advantage of your data and put your insight to practical use. 
By integrating your CDP with your other delivery platforms, you can also improve your marketing decisions and further inform your view of your customer. Taking this step also opens the door to campaign automation and improved engagement results.
With the help of insight marketing tools that sit on top of the CDP, you can then generate powerful and accurate insights at speed. These tools allow the data to be analysed and displayed, generating new findings so that specific target groups can be selected for campaigns.
In addition to gaining the ability to query large datasets in seconds, you'll also be able to build unique audiences for your campaigns, improve the customer journey, and deliver personalised campaign messages.