Apteco User Group Conference 2018 – the Highlights
Ka mate! Ka mate! Kaora! This year's Apteco User Group Conference began with some unusual words…
The professional drummer Mark Walker kicked off the event by asking the audience to perform a traditional "Haka" with him – a ritual dance of the Maori, which is also performed by the New Zealand rugby team "All Blacks" at the beginning of a game. And indeed, all 350 participants in the audience got up and joined him!
This year, the conference that has become a well-established fixture in the calendars of all Apteco customers and partners, took place at the Grand Connaught Rooms in Covent Garden, London. A full programme awaited the guests.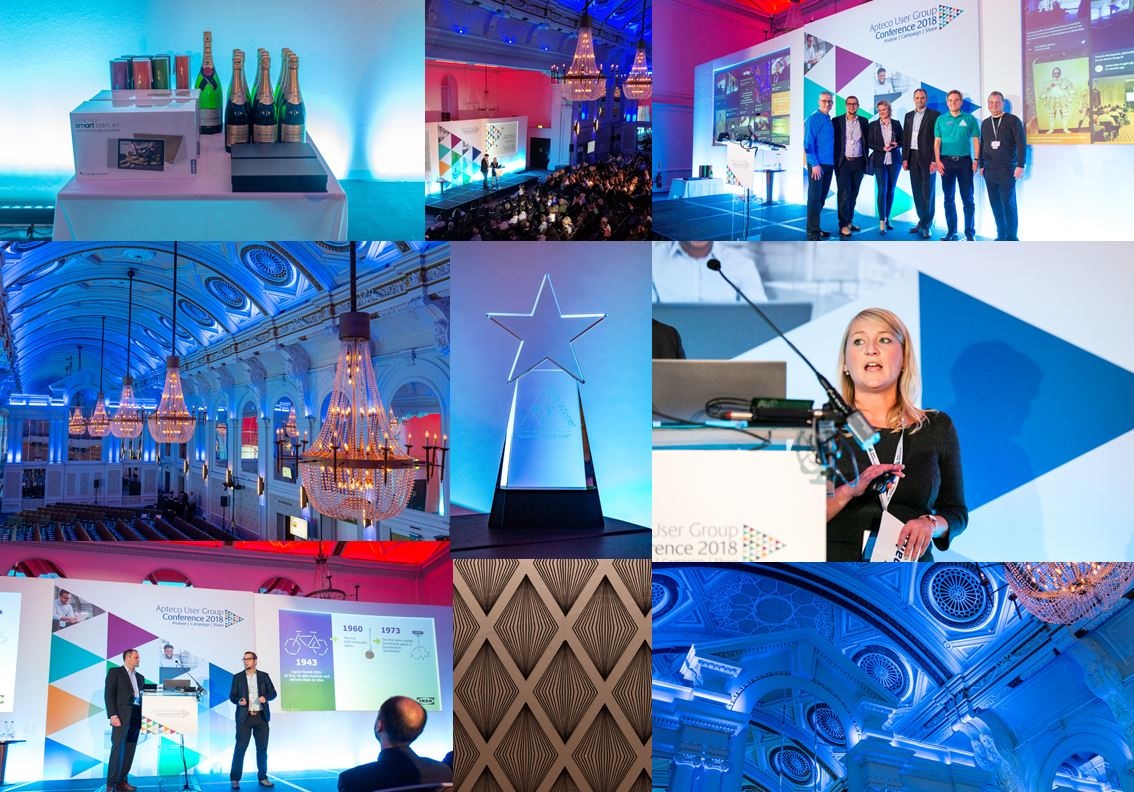 Will Francis, in his own words "creative technologist" and digital expert, but also agency owner and book author, was the first speaker. He gave a gripping lecture on "The Future of Digital". Despite the somewhat discouraging realisation that the speed of technological progress has long since exceeded our learning speed and that our perception is guided by algorithms, he was able to provide the participants with many concrete tips, for example, on how to make sure your stories stand out in the daily flood of content.
Apteco's founder and Managing Director James Alty continued and gave a summary of all the new features available in software updates from 2018. 
Additionally, he announced a new Salesforce API development that will be introduced in this year's Q4 update. The API extracts data directly from a Salesforce Sales Cloud account to quickly create a FastStats system containing accounts, contacts and orders.
FastStats will also be able to perform pattern-based analysis using the new pattern matching functionality. And Apteco PeopleStageTM offers new campaign optimisation features: campaigns can be prioritised based on restrictions such as volume limitations or a specific contact strategy.
James Alty also gave a brief and very exciting outlook on the first quarter of 2019 – he presented the first browser-based version of FastStats! In a live demo, he showed the functions that will be offered via the browser: List selections as well as visual checking and export of data.
The plan for 2019 is to integrate many more functions from the current Windows client version of FastStats into the browser version.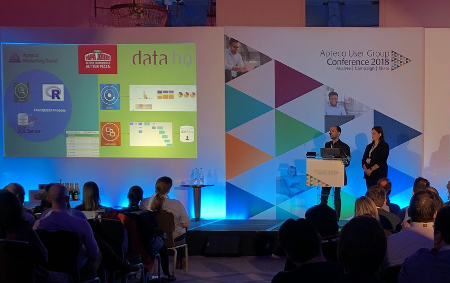 Next, it got serious as the three finalists for the Best use of the Apteco Marketing Suite Award were given the opportunity to present their case studies. Each team was limited to 10 minutes for the presentation! All of them mastered this task with flying colours, and the case studies impressively demonstrated what outstanding results the participants could achieve with the Apteco Marketing Suite. They certainly didn't make the decision easy for the other delegates, who then had to decide on a winner using a voting device.
And the winner is … IKEA Switzerland, together with Apteco partner Key-Work Consulting! Their campaign "Pimp your PAX" convinced the audience. The pizza delivery franchise Papa John's won second place, while DERTICKETSERVICE, another customer from the DACH region, landed third. All three case studies will soon be available on our website under Customer stories.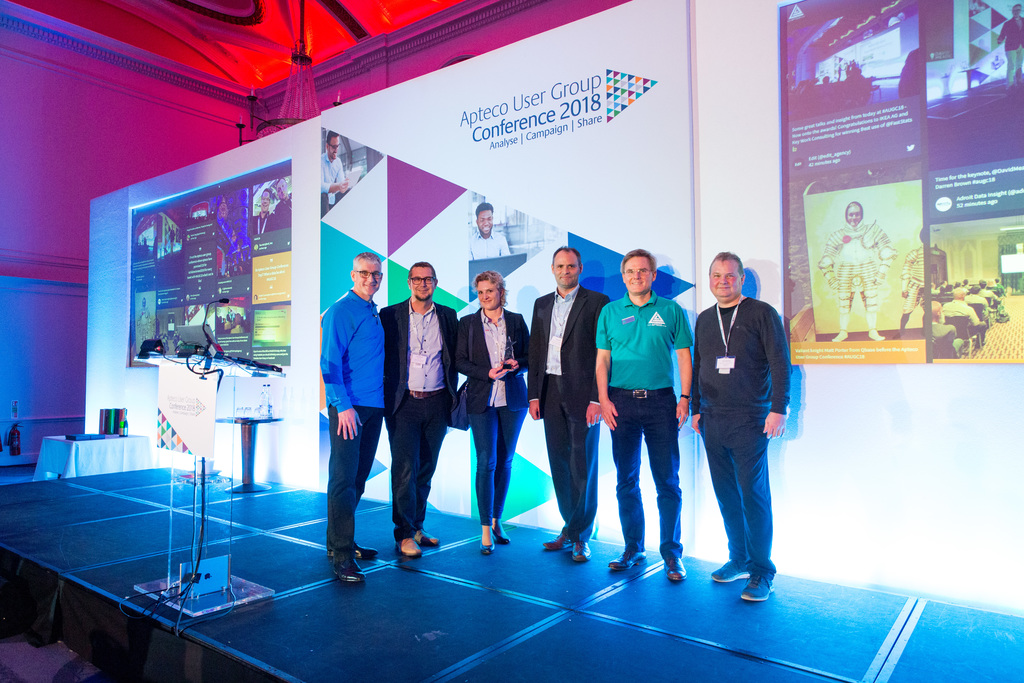 Two of the three finalist case studies were about campaigns linked to the direct mail channel. This is remarkable, and in our post-GDPR world perhaps even ground-breaking. We at Apteco ask ourselves once again: "Is print back"?
Before and after lunch, partners and customers were invited to join focus groups where they could delve deeper into technology and marketing topics. The topics covered were:
• 50 use cases to power your customer centric marketing
• FastStats Designer – latest developments
• Optimising your marketing with PeopleStage
• The FastStats API and data science: using Apteco results in your own applications
• FastStats in a browser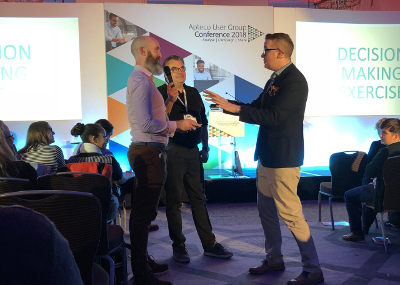 Apteco partners and customers can download the slides and resources for these sessions from the Apteco Portal.
Finally, the well-known author, lecturer and mind reader David Meade presented "Mind Your Business". In a very entertaining way he took up challenges from everyday marketing and sales life and offered psychologically based solutions. He used examples to demonstrate how all of us process information and how much is lost in the process. The audience was particularly impressed by his ability to read people's thoughts. When it came to guessing the number that randomly selected audience members were thinking of, he was right every time!
It was another successful day all around, which will remain in good memory for a long time. We are already looking forward to seeing everyone again in November 2019!