Apteco releases 2020 Data Trends Report
Posted: 17 Apr 2020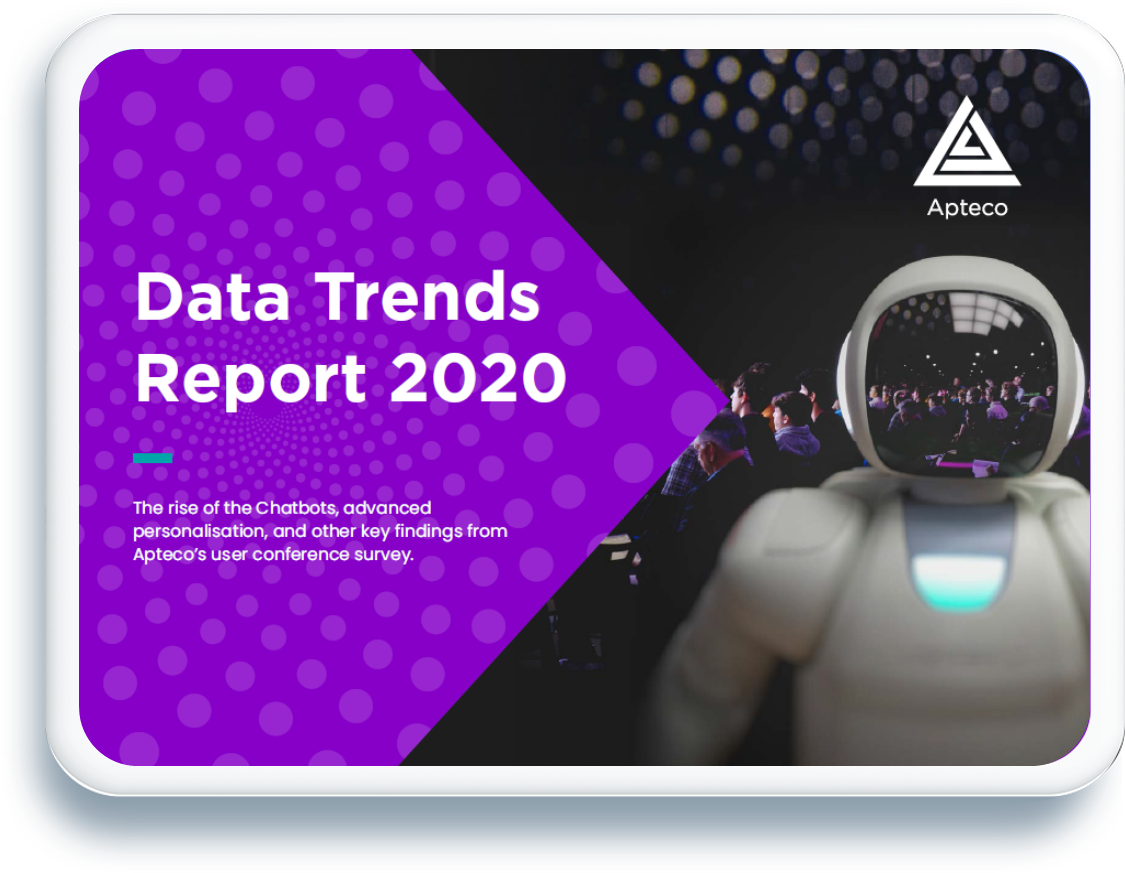 Apteco has just released the 2020 Data Trends Report. The report examines the results of a survey of over 300 campaign and marketing professionals who use the Apteco Marketing Suite. 
Apteco has provided insight into all the latest trends and strategies for marketing professionals, including tips to improve campaign performance, by investigating what marketing professionals are doing to ensure their campaigns stand out in a crowded market.
The 2020 report provides direction for the growth of marketing tech, and where efforts will be focused over the next five years. This includes the rise of Chatbots, advanced personalisation, and other key findings from the survey. The trends report also examines the impact Artificial Intelligence (AI) has made on marketing activities and discusses whether AI will add value to the marketing industry. 
The survey, which is conducted annually at Apteco Live, Apteco's November user conference, provides a clear picture of how trends have changed year-on-year and forecasts what industry professionals predict the marketing technology landscape will look like in five years' time. Respondents of the survey work across a wide variety of industries, from charities to the financial sector, and come from a range of different business sizes.
To read more download a copy of the 2020 Data Trends Report